Description
Related Products

Cookbook 1
95 Pages of your favorite Maple Syrup recipes brought to you by Fundcraft Publishing. This cookbook has a history of maple syrup, poems, and pages for your favorite home-style cooking.$ 10.00
not rated
$

10.00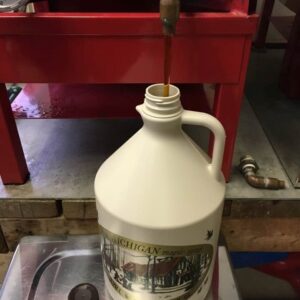 Available in Light 8 Ounces ( Half Pint) $8.
Available in Light  8 Ounces ( Half Pint)  $8.
not rated
$

8.00

Cookbook 2
Maple Syrup Cookbook Presented to you by with the corporation from the Michigan Maple Syrup Association. This maple syrup cookbook is loaded with Michigan's finest recipes. In these 20 some pages, this book gives lots of maple ideas that you can use with common household ingredience.
not rated
$

1.50